Twitters Facebook Envy | Fast Company | Business + Innovation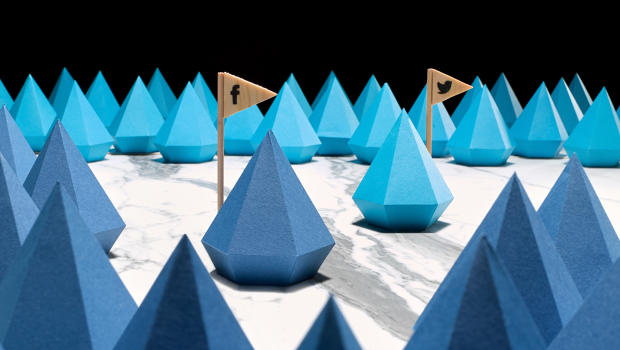 Twitter executives have always preferred that you not compare their company to Facebook. Perhaps Twitter has wanted to avoid the comparison because, by almost every measure that matters, Facebook is dominating. Its users, revenue, profits, and market cap dwarf Twitters.
And yet 2015 might be the year Twitter encroaches on Facebook territory—and vice versa. In an effort to win more advertising dollars, Twitter is trying to build a network of mobile developers who are loyal to it rather than Facebook. It wants to be relevant to its users around the clock, rather than solely when news is breaking, so it's considering reshaping users' feeds in a way that would resemble Facebook's news feed. And to compete with Facebook's 500 million users on Messenger and 600 million on Whats­App, Twitter is revamping its Direct Messages feature. Facebook, meanwhile, has launched an initiative to loosen Twitter's lock on Hollywood, so that studios and entertainers will want to put their content on Facebook first. That could significantly boost the social network's burgeoning video advertising business.
These aren't just business initiatives. These efforts will affect everyone in the two companies' orbits—developers, advertisers, creatives, and everyday users. Read more…